We exist to equip churches to fulfill the Great Commission.
Biblical Evangelism Training
We seek to assist local pastors and church congregations by helping them equip the saints with biblical principles in regards to personal evangelism. We do not teach "evangelistic methods" but rather we look to Scripture alone to learn how to share our faith to others. Our evangelism training services are meant to be a supplement to the pastor's vision for his church body, and not a hindrance. We offer our events only at your request, and require that the pastor be on board and participate with what we do.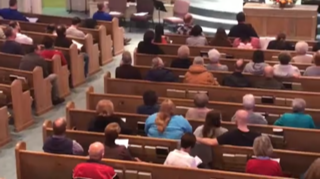 All of Our Services Are 100% FREE.
We travel anywhere in the US on our dime because we feel that the gospel and sharing it biblically are that important. We pay for any and all travel expenses so that churches can get this message to their flocks effectively. We have currently conducted seminars in Florida, Massachusetts, New Hampshire, Ohio, South Carolina, Virginia, and Wisconsin. We believe that if the Holy Spirit is leading these labors, then He will provide for our financial needs to labor in this ministry. So far, He has taken care of all of our needs in the past and we are making plans now for future events. Additionally, we continue to schedule local outreach events to share the Gospel in our own local communities.